The Monaco One is a powerhouse of state-of-the-art technology, designed and built by Advanced Aerodynamic Vessel in La Rochelle, France in a sandwich-structured composite of carbon and glass, measuring 12.00 metres in length and 7.50 metres in width. She is powered by two 350 Hp Yanmar engines.
Monaco One, our high-speed shuttle service, operating between Port Hercule and Cala del Forte (a 15-minutes journey from port to port) will be available from 1st May to 30th September, exclusively for Cala del Forte and Ports of Monaco client's yacht/business. The Monaco One can carry up to 11 passengers every day of the week as many times as required.
Trips must be booked in advance by calling the following number: +377 97 77 30 09 available every day of the week. Bookings may be cancelled up until two hours before the booked departure time.
In order to board, passengers will be required to present a negative PCR test carried out no more than 48 hours prior to departure.
The brand new power catamaran can sail 250 miles on a full tank. In performing her duties as a shuttle service, the Monaco One can travel from Monaco to Ventimiglia in just 15 minutes at 45 knots, carrying up to 11 passengers in absolute comfort. The design combines a need for speed with a reliable and sustainable approach thanks to cutting-edge aerodynamic solutions that allow for fuel consumption at top speeds to be half that of conventional designs.
The Monaco One is equipped with an innovative tracking device known as a REPCET, which can monitor the location of large marine mammals in real time and help protect marine wildlife.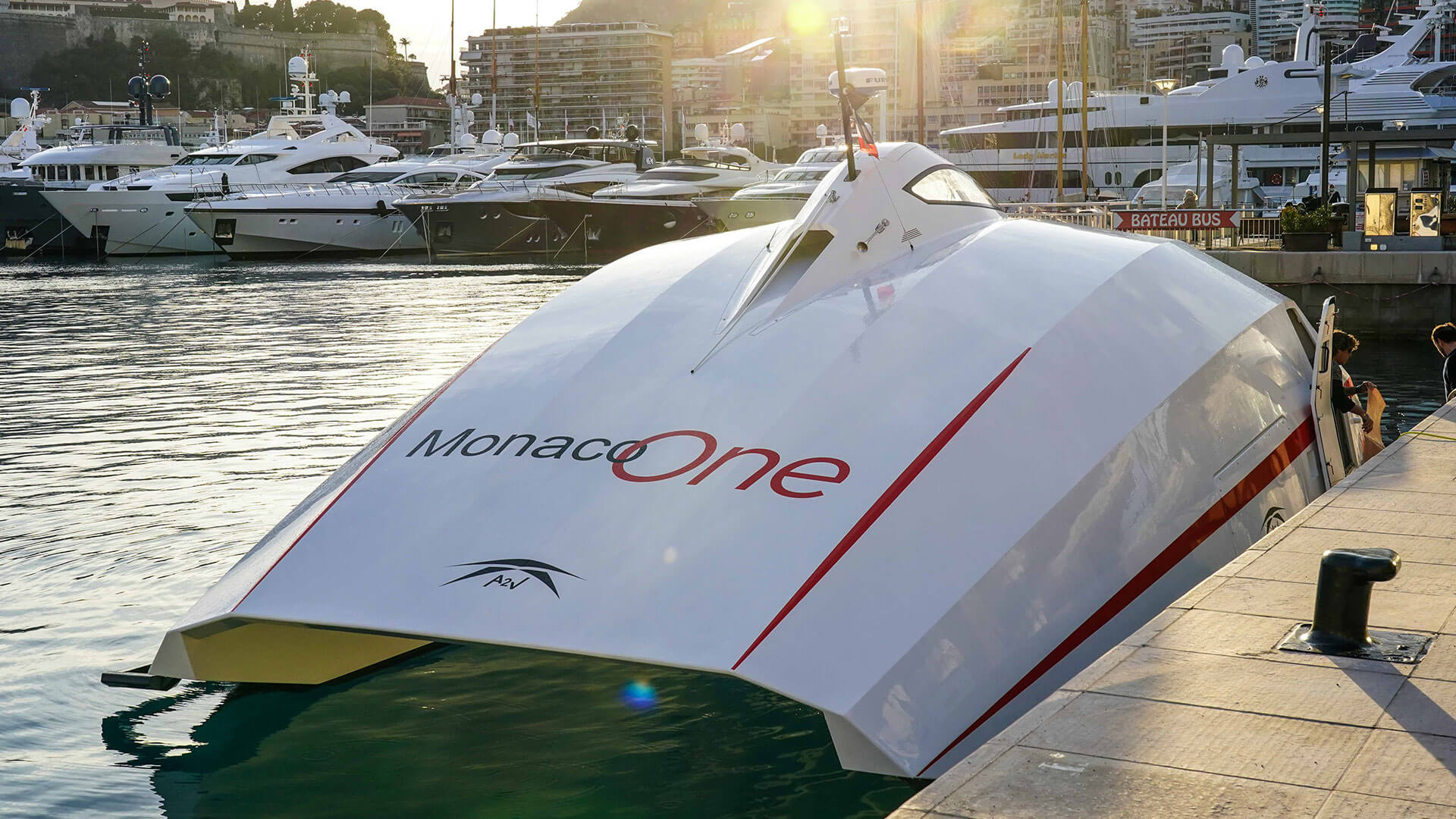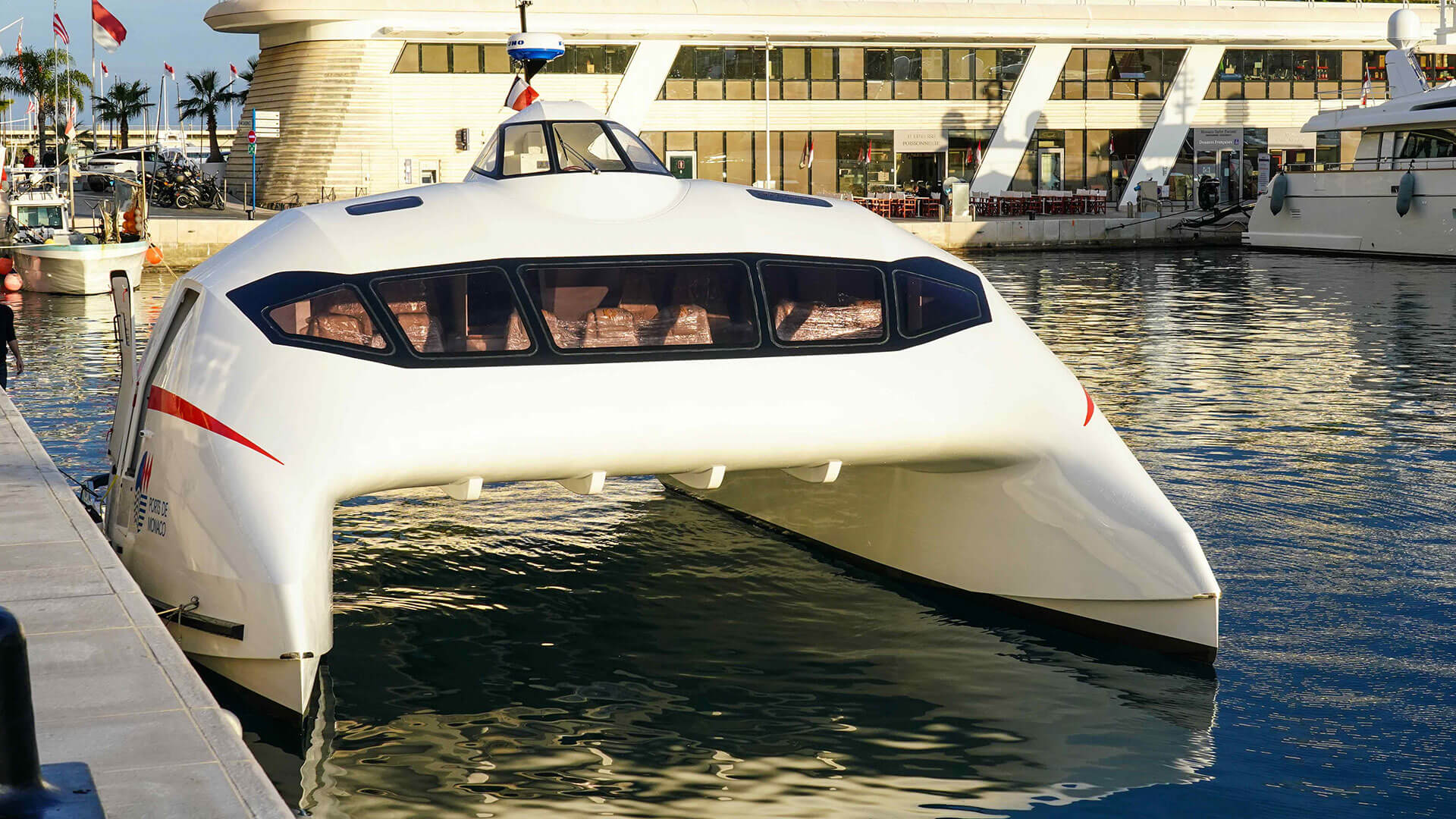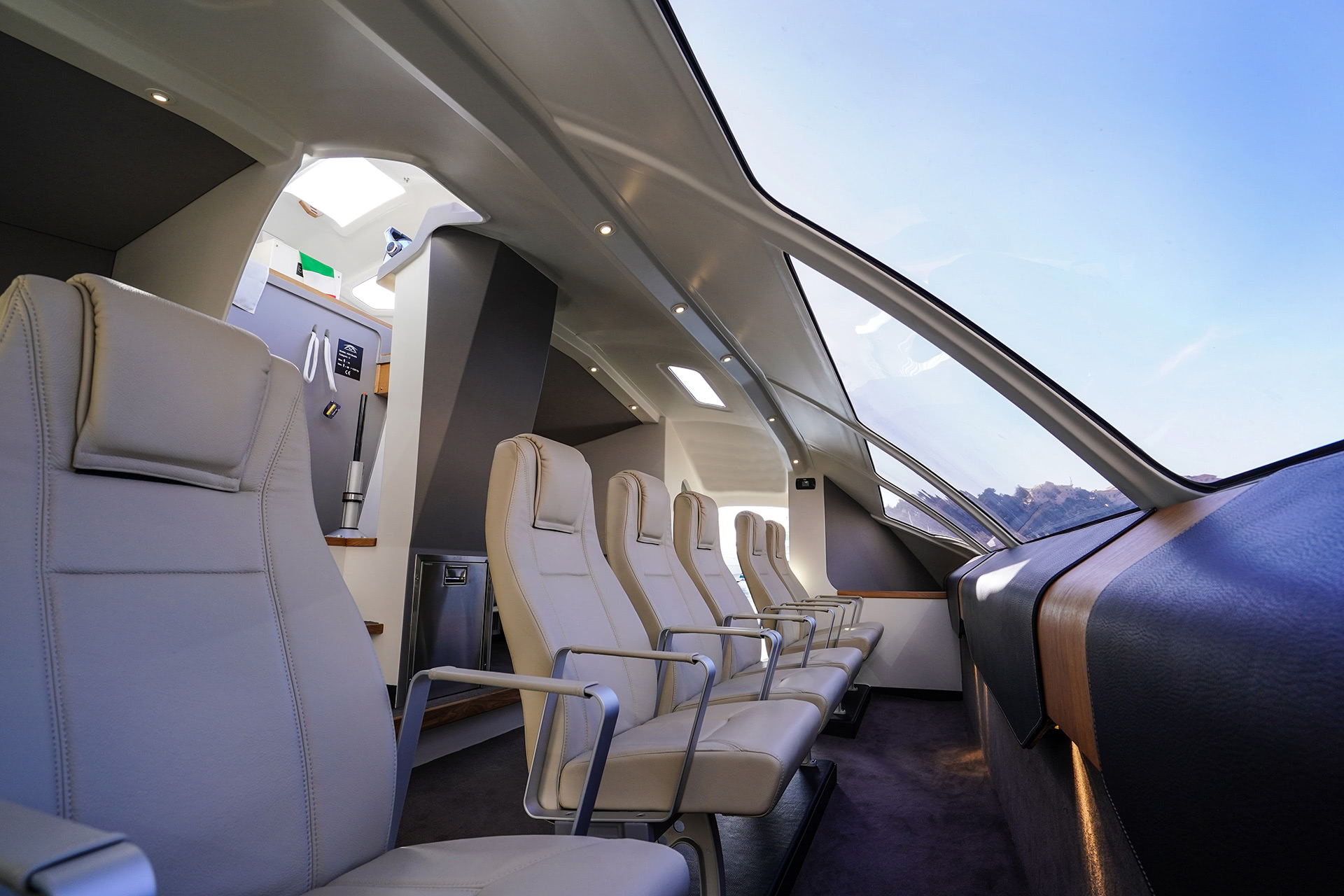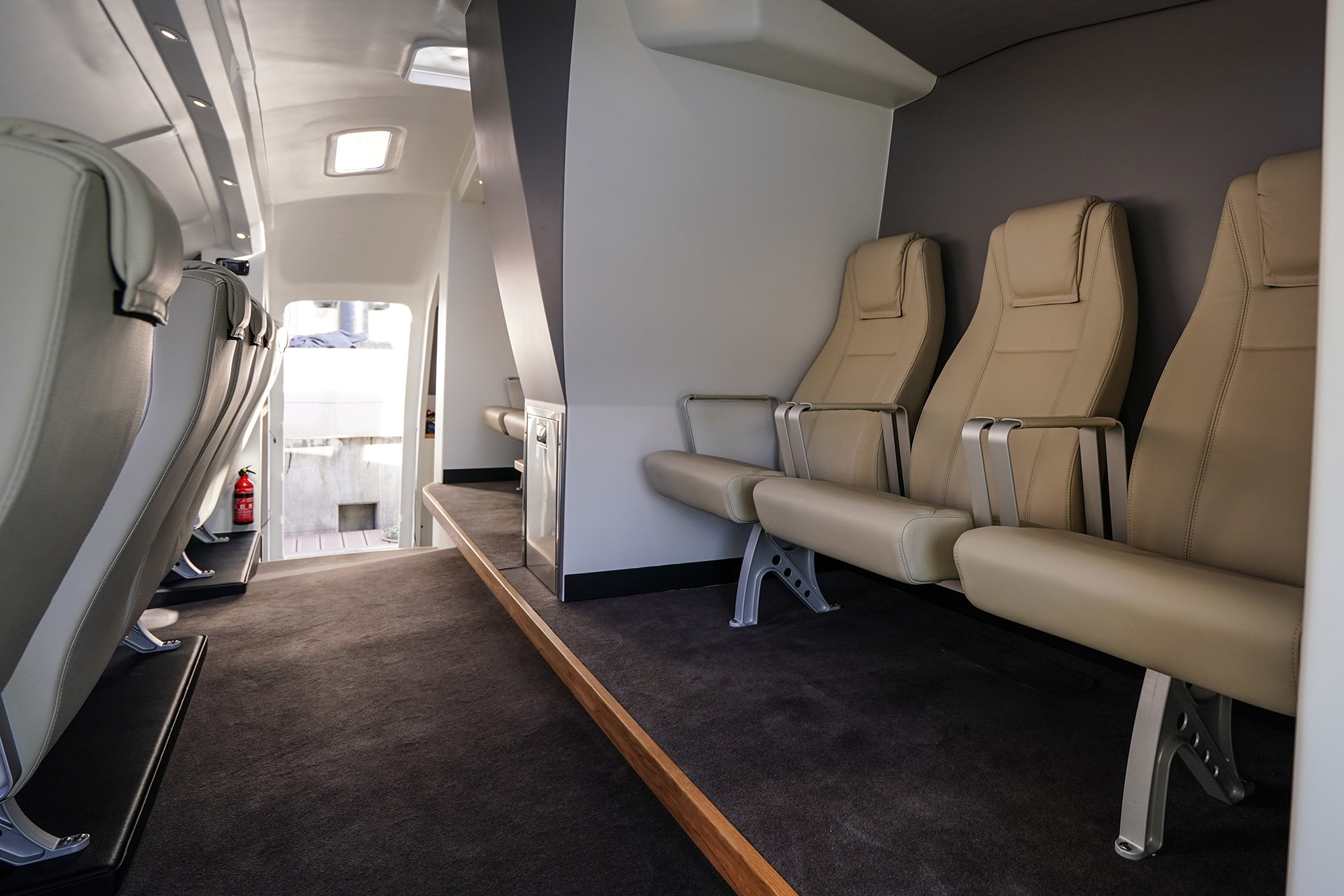 The first aerodynamic alleviated passenger boat
Behind the breakthrough energy efficiency hide years of R & D and sea trials in high seas and strong winds, conducted by a small group of naval architects and computer fluid dynamic specialists with the ambition to explore a different path. The faster the wing-shaped vessel goes, the stronger the aerodynamic lift it generates and the lighter it becomes on the water, thus drastically reducing drag. thanks to this innovative aerodynamic design, fuel consumption has been halved, even when cruising at speeds of over 40 knots